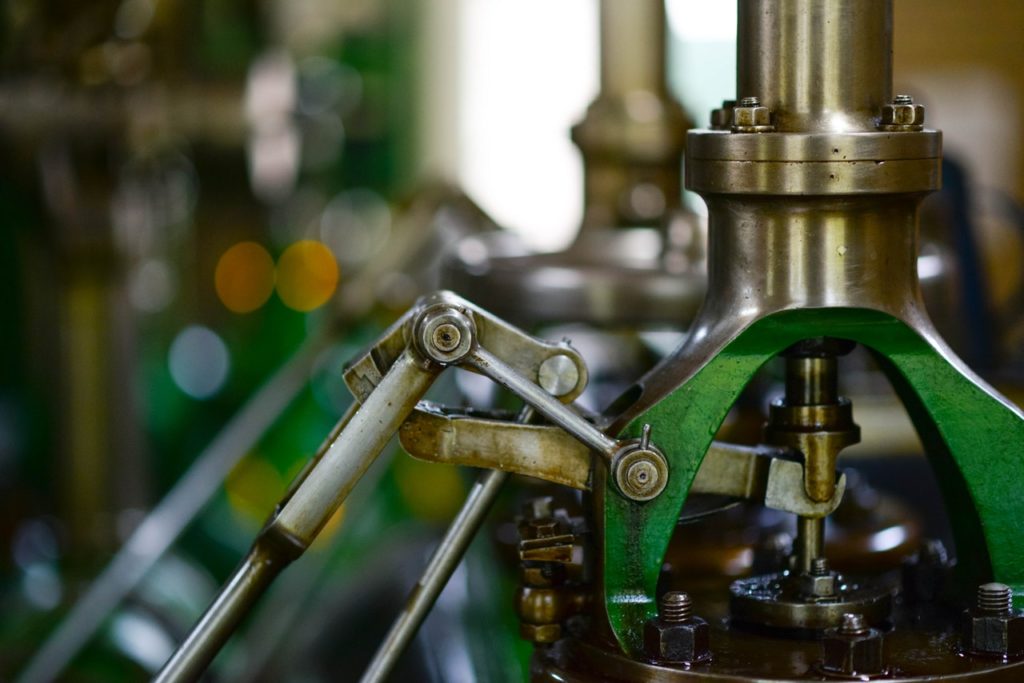 Having top-of-the-line equipment helps your business work efficiently. But equipment can be expensive. If it eats up your cash flow, you could find yourself struggling to keep up in other areas, which could cause your business to fail. You may feel like you're in a tough situation. What do you do – go without cash or go without new equipment?
The answer is neither! Equipment financing can help you get the new equipment while keeping your cash flow intact. Chances are that you don't even realize just how much equipment you can finance. Businesses in almost any industry can benefit. Check out our guide below to see how equipment financing may help you.
Understanding Equipment Financing
Equipment financing is a fancy term for a loan for equipment. It provides the financing necessary to buy the equipment you need to grow your business. Just like when you buy a car, the equipment serves as the collateral. If you default on your loan, the bank could take possession of the equipment.
Equipment financing is typically easy to qualify for and may not even require a down payment. In general, if you've been in business for at least one year, have at least $50,000 in annual earnings and a credit score of 620 or higher, you have a good chance of approval.
If you have a credit score below 620 but have compensating factors, such as higher annual revenue or a steady history in business, you may still qualify. Each lender has different requirements, and since you can shop around with any lender, you can look for one that will accept your qualifications.
Equipment financing offers loan amounts up to $1 million and you can often get the loan in as little as a day or two. This is especially helpful if you need to replace broken machinery quickly.
How Construction Companies Can Use Equipment Financing
Construction companies rely on heavy equipment. When a machine breaks or a construction company takes on a large job, the need for new machinery is often imminent. Construction companies need machines such as forklifts, excavators, bulldozers, cement trucks, welding equipment, ladders and more.
Being able to finance your equipment helps you get what you need fast. Since the construction industry is so competitive with numerous companies vying for the same job, it's crucial that you're able to stay on top of the market, proving that you have the equipment to get the job done. Whether you are replacing broken equipment or upgrading old equipment, you'll have the cash flow you need for other areas of your business while proving that you have what it takes to do the job.
How Restaurants Use Equipment Financing
Restaurants rely on working equipment to service their customers. Without the ability to effectively serve food and drink, you don't have much of a business. Restaurants use equipment financing to purchase large items for the kitchen such as ovens, grills, deep fryers, and freezers. They also buy dishwashing equipment, tables and equipment to prepare food, mixers, food processors and more. Both small and large equipment are eligible for equipment financing.
Don't forget about the equipment needed or the front-of-the-house too. Drink coolers and dispensers, coffee makers, tables, chairs, barstools, storage racks, and even point-of-sale systems cost money that equipment financing can help fund.
How Computer Hardware and Software Companies Use Equipment Financing
Believe it or not, computer companies use equipment financing too. Computer hardware and software is costly and can eat up your cash flow. Because computer technology is constantly evolving, it's important to stay at the forefront of the latest technology in order to stay competitive.
Computer and software companies use equipment loans for operating systems, software for a variety of needs including invoicing, payroll, and asset management; eCommerce programs, security software, cloud software, and human resources software as a few examples.
Any software or hardware solutions that are necessary for your computer business typically fall under the equipment financing realm. This allows you to have the latest products, stay competitive and grow your business without feeling financial strain.
How Retail Companies Use Equipment Financing
Retail businesses are incredibly competitive. Customers want instant gratification and if they can't find it at your establishment, they'll go elsewhere. That's why it's crucial to have the latest point-of-sale hardware and software that works quickly and smoothly, keeping your customers happy and their information secure.
Retail businesses use equipment financing to buy new registers, credit card readers, mobile card readers, barcode readers, labelers, and payment processing software. Having the latest machinery and software available shows that you are proactive and care about your customer's privacy and security while providing the most pleasant customer service experience.
How Offices Use Equipment Financing
You may not think of an office as needing equipment, but if you look around, you'll quickly change your mind. Offices need the latest and greatest machinery and equipment in order to stay efficient. Whether your office needs a facelift with new desks and chairs, it needs a new filing system, or heavy machinery such as computers, fax machines, computer software, or copy machines, equipment financing can help make these purchases more affordable and feasible.
Don't forget about the front of your office, especially if you see clients or customers. You want to make a good first impression with new tables and chairs and plenty of amenities for your guests, such as coffee, tea, or cold water kept in a refrigerator. You can even purchase TVs and DVRs to place in your waiting room.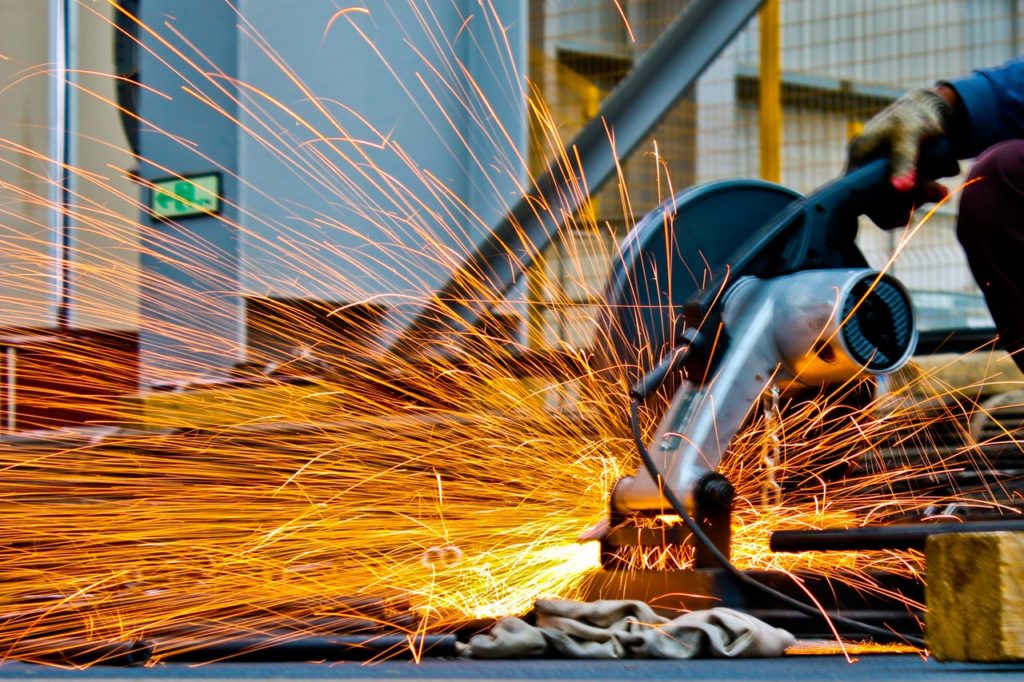 How Other Companies Use Equipment Financing
Companies in any industry can use equipment financing to better their company's offerings. Below are just a few ways you may consider it:
Buying new appliances
If your company uses refrigerators, freezers, coolers, ovens, microwaves or coffee machines, equipment financing can help purchase them. Even if you don't use the equipment for your business itself, but rather in an employee break room, it's equipment your company needs to serve your employees, helping them to be more productive.
Buying equipment and appliances for medical and dental offices
If your business uses specialized chairs, tables or other equipment, you can finance it. Special lighting, x-ray machines, or tools are all ways to grow and build your medical or dental business without eating up your cash flow.
Buying vehicles
Does your business operate vehicles? Whether you have one or a fleet, you'll have to replace them eventually. Are your vehicles safe? Do they look good enough to represent your business? Buying vehicles with equipment financing is one of the most affordable ways to get your hands on the vehicles you need without the restriction of a lease agreement.
Upgrading your building
Any business can use equipment financing to upgrade its building. Remember, you only get one chance to make a first impression. Your building is one of the first things that customers see. Whether you need new windows and doors, a new HVAC system, you want to make energy-efficient changes, or your building needs new roofing, use financing to pay for it and give your building the upgrades it needs.
Equipment Financing is a Good Option
Buying new equipment is one of the fastest ways to grow your business. With the right equipment financing, you can manage your cash flow and still make your business bigger or better. If buying new equipment will make you stand out, be more efficient, or give you more capabilities, it's worth it to finance it.
Just make sure you shop around for the right financing options. Many lenders today offer different types of loans for equipment financing. Choose the one that offers the best terms and the lowest rates, while giving you the funds you need to succeed.