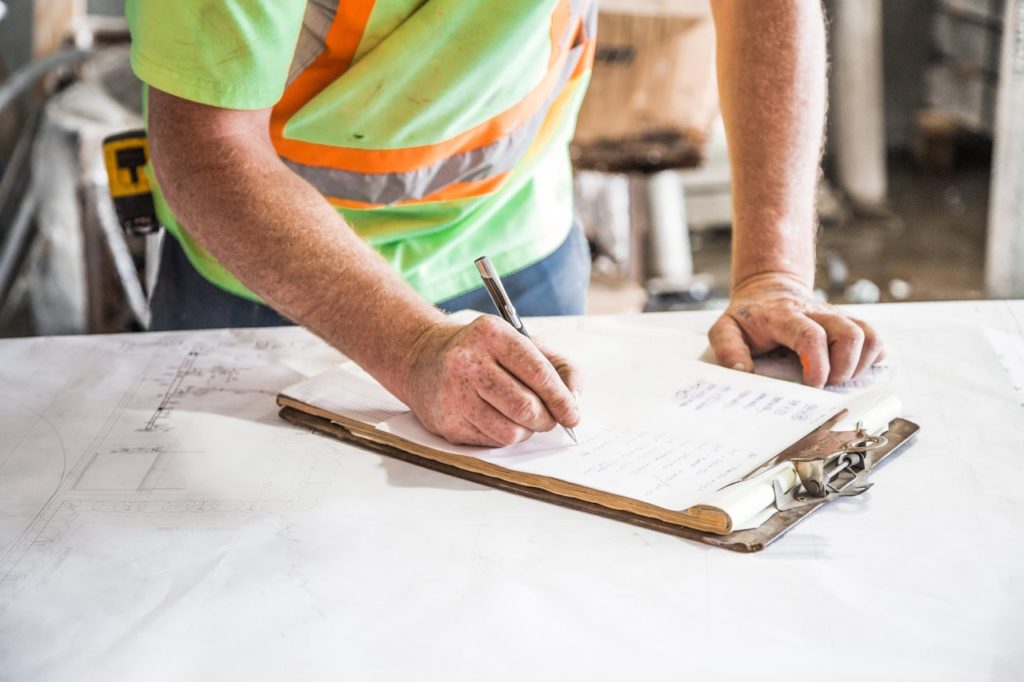 Do you own a construction business? Do you find yourself short on cash often? It's a common problem for both established and new businesses alike. Fortunately, there are ways to get your hands on the cash you need to keep optimal cash flow.
Applying for a small business construction loan doesn't mean your business is in trouble or that you've done anything wrong. Taking on a loan can be a strategic way to maximize your cash flow while growing or maintaining your business. One of the greatest signs of needing a loan is business growth and who wouldn't love that?
Construction businesses face unique needs. You need capital upfront to start and continue projects. You may need to purchase more equipment or upgrade existing equipment. If you come across large projects that take up all of your resources, including employees, you may need to hire more employees or pay higher wages to keep your employees. The bottom line is that you'll need capital at some point.
The key is finding the right small business construction loan. Knowing what to look for and the questions to ask are the most important ways to ensure that you choose the right product.
Understanding the Business Construction Loan
As the name suggests, a business construction loan is for construction businesses only. It's not for businesses looking to remodel or expand their building. Construction loans help construction companies maintain or build their business. There are numerous types of construction loans, each of which suit a different purpose. Be clear on why you need the loan. Is it for:
Equipment financing
Expand your building
Hire more workers
Have more cash flow to start projects
Buy more materials
These are just a few of the ways construction companies use construction loans.
The Types of Business Construction Loans
Understanding the type of business construction loans available can help narrow down your search. Below is a detailed list of some of the most common construction loans. Look at the uses and requirements to determine if it will suit your needs.
Business line of credit
Do you need a line of credit that you can tap into whenever you need it? Maybe you don't have specific expenses right now, but you know that you'll need money down the road. You may use the funds for just about anything to do with your business. It works like a credit card. You may spend up to your credit line. You pay interest on the amounts you borrow, plus you pay the borrowed amount back in amounts that you can afford. As you pay the amount borrowed back, you can reuse the funds. The credit line is a great source of 'emergency funds.' Even if you don't have a need right now, you know an immediate need for cash will occur. Why not have the line ready and waiting for you? There's no need to justify your spending or to get approval for where you spend the money. You draw the funds and use them as you see fit.
Short-term loans
If you need money fast, a short-term loan is your best option. Most lenders fund these loans in as little as one business day. If unexpected costs arise from a current project, your current projects aren't paying on time, or you have the opportunity to jump on an incredible business opportunity, the short-term loan is a great way to get it done. Unlike the line of credit, you receive the short-term loan funds in one lump sum. You then make fixed payments over the term, which is typically between 1 – 3 years. A short-term loan gives you immediate cash flow and is great for long-term investments. By leaving your cash flow and credit line alone, you still have funds for those unexpected emergencies or opportunities.
SBA 7a loan
If you are an established construction business, you may benefit from an SBA 7a loan. Despite its name, the SBA doesn't underwrite or fund the loans. You get it from a reputable lender. The SBA, however, guarantees the loan, promising to pay the lender back 85% of the loan if you default. This allows lenders to offer large loans at low interest rates. You may even find long repayment windows and relaxed down payment requirements. You must be in business for at least 2 years and have an annual income of at least $100,000. In addition, you'll need to prove at least a 650 credit score and provide detailed information on your company and its finances. You may borrow up to $5 million with this loan and secure terms as long as 25 years, making it easier to afford your monthly payments. It's a hard loan to beat, but it's also slightly harder to qualify for unless you are established.
Equipment financing
Construction companies need all types of equipment and equipment financing is one of the best ways to get it. Equipment can include actual construction machines, but it may also include the equipment necessary to run your office, vehicles, and any other small business needs that keep your company operating. Equipment financing has flexible guidelines including the need to be in business for just one year and have a 620 or higher credit score. You must bring in an annual revenue of at least $50,000 for most lenders as well. Most lenders use the equipment you finance as the collateral, making it easier and less risky to take out this loan. Worst case scenario, you lose the equipment you bought that you can't afford. Typically, equipment pays for itself though, especially if it saves you money or increases your offerings, allowing you to bring in more revenue.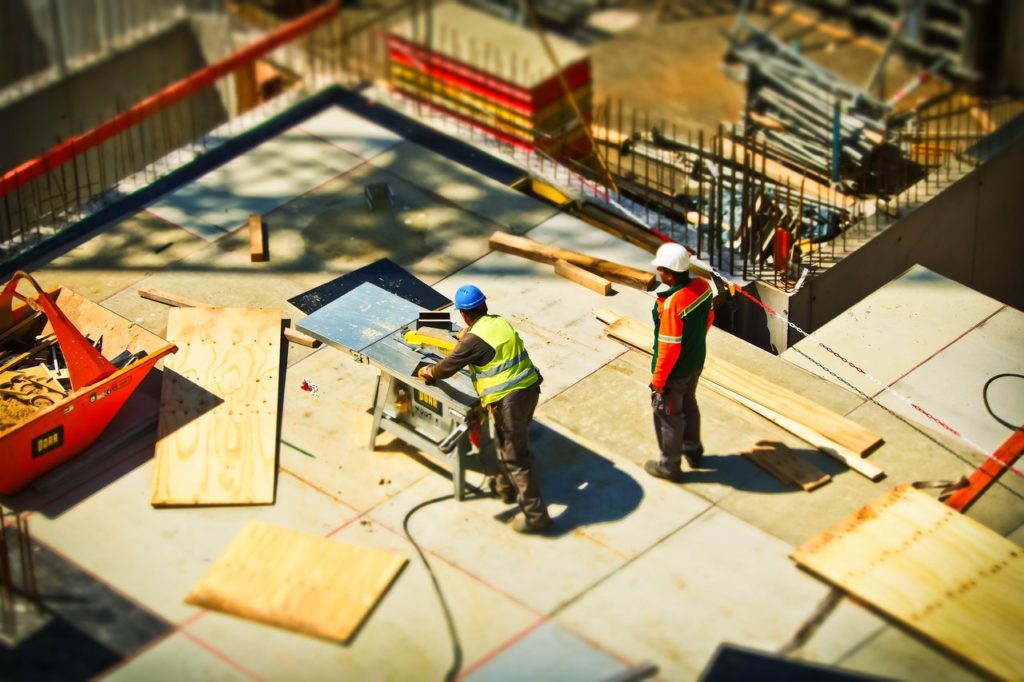 Reasons to Use a Construction Loan
Building your Construction Business
Whether you are just starting out or you want to expand your construction business, a construction loan is the perfect option. It can provide you with the capital needed to get off the ground running or to take things to the next level.
Whether you need money to lay the groundwork including buying new equipment, having the capital to bid on projects, get the necessary materials, start your building or even have money for marketing, a construction loan is the right choice. It gives you the capital you need to make purchases that either get you going or help you become an even larger business.
Getting the Right Crew
Your business is only as good as the people that run it. You need reputable workers that will represent your name in the way you desire. Whether you are just starting to hire or you need to expand due to taking on larger projects, you need the money to pay the new employees.
You can use your funds from the construction loan for many uses from the onslaught of costs that you incur when bringing in new employees to hiring a professional consultant for large jobs that require more expertise.
Buying More Equipment
Construction businesses rely on their equipment in order to run properly. We're talking heavy machinery, such as forklifts and bulldozers as well as office equipment that keeps things running on the back end. You can use a construction loan for the cost of any and all construction machines. Whether you need to replace worn out equipment or want to buy the latest and greatest models to bring in more business, the loan funds are the perfect choice to make it possible.
Maintaining your Business
It's no secret that running a business is expensive. Between keeping up with regular expenses and managing unexpected expenses, cash flow can get tight. A construction loan can give you the breathing room you need. Whether it's to cover your standard expenses or to ensure that you can afford the unexpected while maintaining the integrity of your business, construction loans provide it all, giving you the peace of mind that you need.
Taking Advantage of Opportunities
Opportunities come and go quickly. If you don't have the cash flow to take advantage of them, you may feel like you've missed the boat. Whether you have the chance to take on a big project that's outside of what you can afford or you have a chance to stock up on equipment at rock bottom prices, you need the cash flow to make it happen. A construction loan's funds can be used for these scenarios, giving you the
peace of mind that you need knowing that you can take advantage of great opportunities and potentially grow your business or make it more efficient.
Preparing for Emergencies
Every business needs an emergency fund. No business is immune to issues that could occur, whether it's weather damage that ruins your machines, a project that doesn't pay on time, or a disaster in your building, you need the funds to take care of the issue without causing you financial distress and a construction loan is the perfect answer.
A construction business loan is suitable for both new and existing businesses. If your cash flow is lighter than you'd hoped, getting a loan can help free things up a bit. Don't look at them as a means of desperation. Instead, look at them as a way to keep your business up and running and possibly growing. It gives you the chance to take advantage of amazing opportunities while keeping your cash flow intact.
If you see the benefit in a construction loan, apply for one now. Waiting for the 'perfect' time could be disastrous because the opportunity could pass you by or the emergency could be so dire that you need funds now. Find the best construction loan for your business and protect yourself financially today.